Catkin April
Catkin April.
April is one of those months that is just so unpredictable. One moment it is warm bright and sunny ... the next you are caught up in showers that can last for hours.
Catkin April


This is a very popular design, being stylized and very pretty. Two ladies out for a walk in the park and while admiring the Red Tulips, down comes the rain. Thank goodness these ladies  went out totally prepared ... Hats, coats and umbrella's at the ready.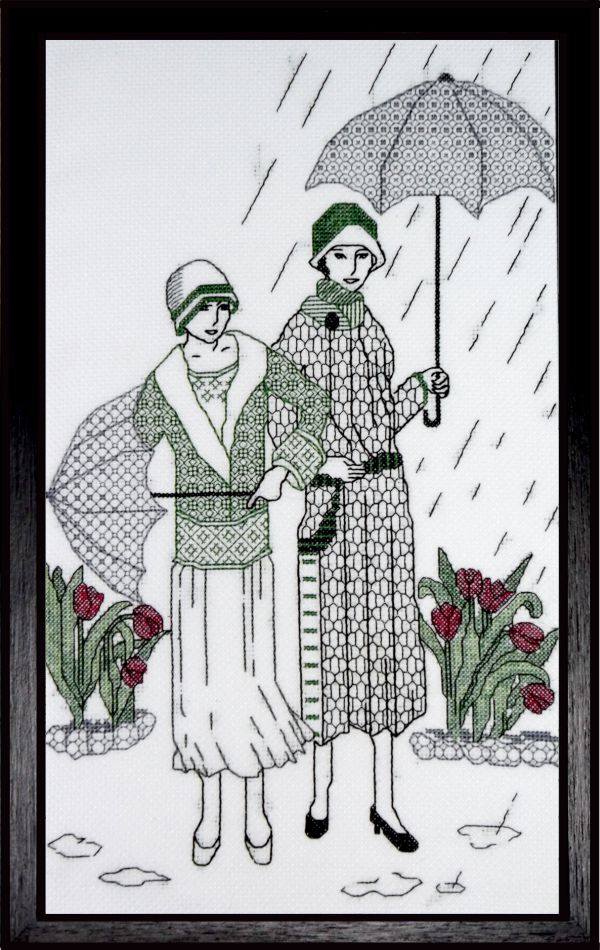 Done
We do apologize, but this design is temporarily  unavailable. 
Please do not order until further notice.
If you would like us to let you know when Catkin designs are back in stock please send an email saying which design(s) you are interested in.  Thank you
April brings the primrose sweet,
Scatters daisies at our feet
Each Kit Contains:-

Large Scale B/W Chart
100% White Cotton 14ct Aida or 28ct Evenweave
DMC Threads 
Needle
Instructions 
Stitch Size:-
14.2"  x 8.6 " 
37cms x 22cms

Stitches Used
Full Stitch Backstitch