---
Lets get stitching

- needlework for everyone

---
Lets get stitching - needlework for everyone has an amazing selection of Fun, Pretty, Traditional, Diverse Cross Stitch for both beginners and experienced stitcher's alike.  Dragons, Wild Animals, Flowers, Fun one's, Special Occasion's, Period, Oriental and Classic just to name a few and of course not forgetting the exquisite "Little One's"  
Lavish Black Work to simply drool over ... Hundreds of different Designs by some very talented designers and even better, some designs are Exclusive to Lets Get Stitching!
But....How about Hardanger or maybe Drawn Thread Work?..... What about Stump Work and Petite Point? not to mention Crewel Work, Bargello and and and .. ummm and .... The list is endless.  So much choice all in one place ... All these and more will be available here soon.
Lets Get Stitching Fabric's, Equipment & Accessories? Yes these things too will be available soon.  
Needlework is a timeless craft that is both relaxing and rewarding.  Whether you are experienced or just starting out, we have beautiful projects by very well known designers to suit all abilities. 

Lets Get Stitching site is easy to use.  Each Designers section highlights the categories of their designs. Click on your chosen category or item (highlighted in blue) , and you are just 2 clicks from all the details about that product.
---
Lets Get Stitching Meineck Design Group (

MDG

)
---
Meineck Design Group offer a diverse range of Cross Stitch and Black Work. 
Some of the Cross Stitch is based on and designed under sole world wide licence from the world renown artist Peter E Pracownik under the designers eye of Sherry Symes-Meineck.
These designs are exclusive to Lets Get Stitching and offer top quality at affordable prices.
Lets get stitching - needlework for everyone

 :-   

Just as a taster of what's to come, this seriously stunning dragon shown here "The Observer" is one of several brand new kits to be released in 2020. 

He is a rather large design & is available in four different colour ways. 

More Serious dragons can be found by clicking the link below.


Watch this space.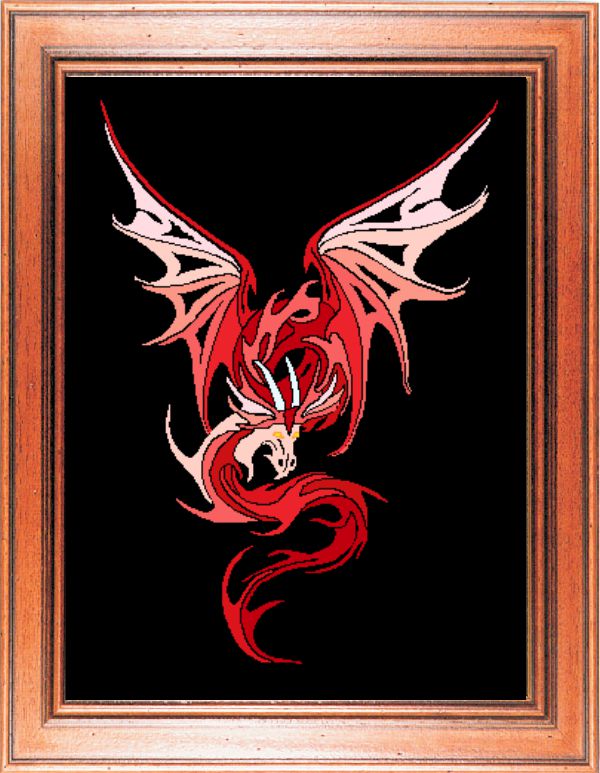 MDG  Kits Contains:-

Large Scale Chart
Zweigart Aida or Evenweave
Top Quality Threads Hanked or bagged
Needle
Instructions

Some kits have additional items and these may include one or more of the following
Metallics
Filaments
Specialist threads
Beads
Charms

Please see individual details for the design you are interested in.
EXCLUSIVE

During 2020 we will be showing in both upper & lower case, an exciting Dragon Alphabet. In vibrant colour's these designs are perfect for stand alone projects or making your name.

---
Lets Get Stitching X-Calibre Designs
---
These lovely designs are the inspiration of Artist Carol Leather.  If you have not tried Blackwork before and would like to give it a go, head over to the "Starter Kits" button below, or, scroll down a little further and see the many varous "Little One's" kits.  These are perfect to practice on too.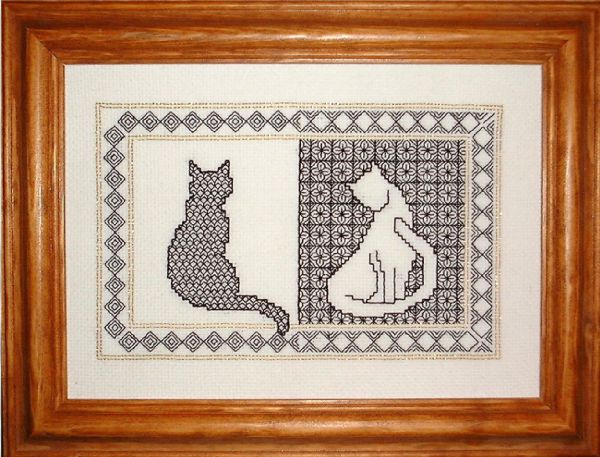 A set of 4 wildlife pictures, a couple of ermmm spaced out dragons, a pair of ladies doing their stitching and a birth sampler...   if nothing else, have a peek at "Old Smokey" just for the sheer fun of the design........
Cross Stitch
Special Occasions
Many stitchers have said they wanted some handy small handbag sized kits they could stitch on the go... 
Sometimes life gets so hectic, we hardly have time to do anything except perhaps have a coffee .......coffee Mmmmmm and what could be more perfect than picking up a "Little One" that only take's an hour or two to complete from start to finish at the same time... Just think.. a coffee in the morning, another one during the day, and some of these little projects can be started, stitched and finished...... Now that sounds good doesn't it!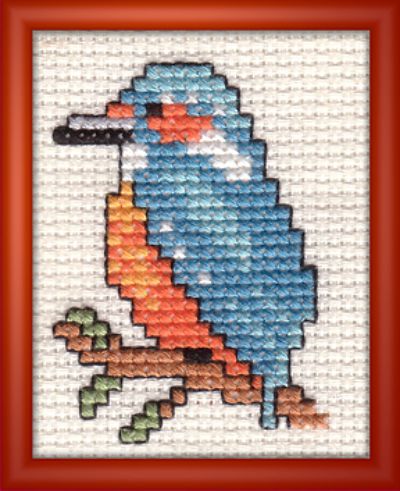 Perfect to use in standard Coasters or Aperture cards 
Lets get stitching - needlework for everyone
offers
Carol Leather's
Superb range of 

Little One's
At under 3.75" (9.5cm) square, these mini kits are a fantastic introduction to cross stitch for anyone.
Choose from below to see the entire range of over 150 mini kits perfect for beginners and children or when you are simply taking that well earn't sit down!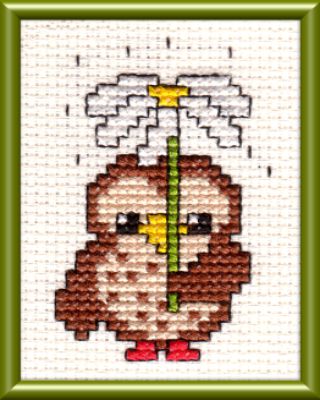 Just right for stocking fillers or as miniatures for dolls houses
Carol  also has other needlework styles.  Hardanger Needlepoint Cross Stitch, Pulled thread work and white work. We will be adding these over the coming months.
Like any hobby, when you are starting out there are items of  Fabric's, Equipment and Accessories that can make your needlework easier to do. Some items I think are essential, whilst others are perhaps "just handy to have or absolute "time savers".  

---
Lets Get Stitching Catkin Embroidery
---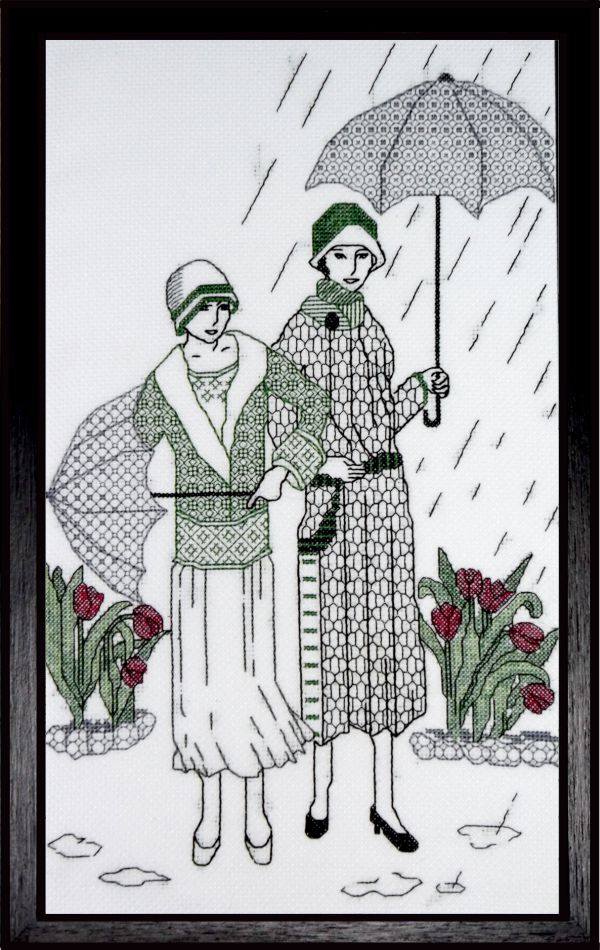 CATKIN
Shan has been designing Blackwork and Cross Stitch for many years, helped along with her succession of cats and all their wild life friends they bring in. Some of her many cats feature in the designs she has done..... Have a look and see   :)
Click here see Shan's Cross Stitch beautifully designed in the most richest of colours.
Lets get stitching - needlework for everyone offers a wonderful range of Catkin Black Work, some using only Black thread, some in multi colour threads, some with gold blending filaments and finally some using beads too.  Whether you have never done Black work before, or are looking for a more advanced design, I am sure you will find it here.
---
Lets Get Stitching Lanarte
---
Lets get stitching - needlework for everyone 
LANARTE

I have loved Lanarte designs for more than 3 decades and in all that time I have never been disappointed. These designs are beautiful and varied, the quality first class and are a pleasure to stitch.  Any of Lanarte's designs would look simply stunning in your home.  Enjoy taking a look ..... There are also many more designs I will be adding over the coming weeks ....Click on a category below and enter the timeless world of Lanarte.   
End of Lines.
Every good thing comes to an end at some point, and in this section we show you those items that are end of line.
At the moment we do not have anything but when we do, this is where you will find it.
Just a reminder:- Over the coming months I will be increasing weekly the range of top quality designs and exciting projects........some of them will be totally exclusive to here .......so why not book mark us so you can easily return every couple of weeks and delight in all the new products arriving here as well as checking in for some bargains from the end of line section.

Buckle up and look forward to an exciting ride ahead!