google-site-verification=LDHgytvEyEUn8xH9TD4C7joUudq2Dsufq3PYJHrvyc4
X-Calibre The Lacemaker
One of a Pair of Black Work Designs by Carol Leather

This design has proved to be so popular that it is also available in Blackwork.


X-Calibre The Lacemaker

This is the second picture in a delightful pair.  Here, the lady of the house is sitting working at her lace making, a traditional craft well known in Honiton. Either stand alone or displayed next to the partner pictures, the finished design would look beautiful in any home.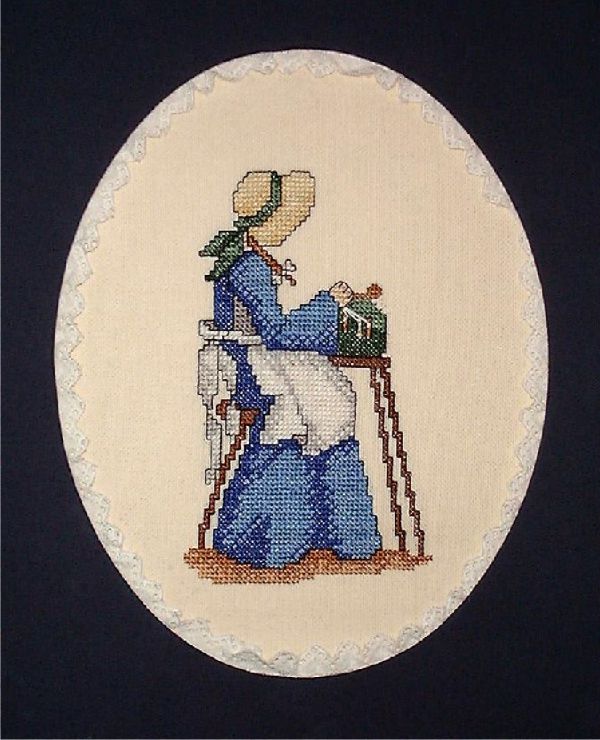 This kit comes with a choice of fabric, please enter which you prefer in the Fabric Choice box below.

All X-Calibre kits and chart prices are inclusive of postage and packaging, so there are no nasty hidden extras at the check out. Just select the product with the right Country you live in.

Normally ships within 1 week.

Stitch Size:-
3.6" x 5.9"  
9.1cms x 15.1cms

Stitch Count:-
50 x 83

Each Kit Contains:-

Large Scale B/W or Colour Chart
100% Cotton 14ct Aida or 28ct Evenweave
DMC Threads 
Needle
Comprehensive Instructions 

Stitches Used:-
Full Stitch Back Stitch

Colours Used:- 15
Code XC-665