Catkin Dancing The Charlston
Catkin Dancing The Charlston.
What an iconic style of dance.  This dance evolved from 1923 when it was first seen in a Broadway musical called "Running Wild" by James.P.Johnson. and took the name "The Charlston" from the song in that musical.
The 1920's saw women cut their hair, wear makeup, smoke drink and shortened their skirts! 
Catkin Dancing The Charlston

These three stylish flappers are enjoying themselves dancing. Stitched using Black and Grey, and enhanced with jet black beads, this picture is light, stylistic and refreshing. Either stand alone or displayed next to the partner pictures, the finished design would look beautiful in any home.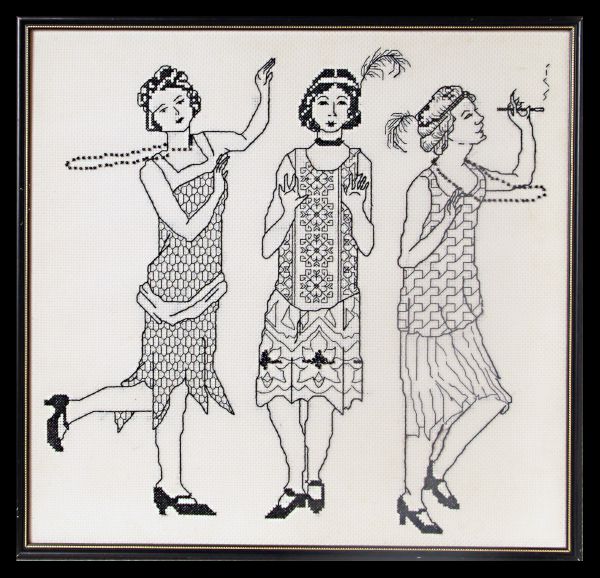 Normally ships in 1 week.

Shan from Catkin says:-"Dedicated to my Grandmother who taught her grand-daughter to dance the Blackbott."

Each Kit Contains:-

Large Scale B/W Chart
100% White Cotton 14ct Aida or 28ct Evenweave
DMC Threads 
Needle
Instructions
Beads
Stitch Size:-
14" x 13" 
 35.5cms x 33cms

Stitches Used
Backstitch and a little Full Stitch