Catkin Evening Rice
Catkin Evening Rice
The growing of rice in japan started between 2000 /  3000 years ago and quickly became a food source although it was only consumed by the mass population from about the 17th Century and not regarded as a staple until the 20th century. Rice was also used as a form of money to pay taxes.
The art of eating rice is many and varied but... the two most important ones are... never cover your rice with a sauce, and never stand your chopsticks vertically in the rice.......... That is a gesture reserved for a totally different rite!
Catkin Evening Rice
This beautiful design shows three ladies getting ready for there evening meal of rice.  In the back ground is Mount Fuji and looking through the screens, you can see the bamboo in the garden.
Stitched using Black, Grey's and Gold filament.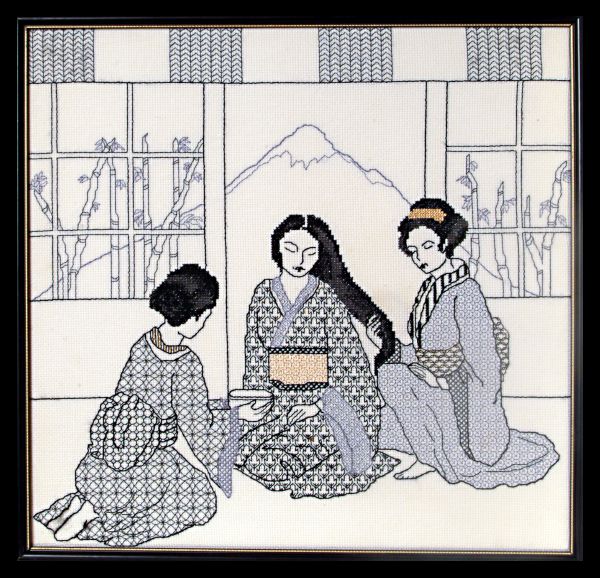 Normally ships in 1 week.

Catkin:-
"As the sun sets behind the mountain, the air cools ..... 
it's time for Evening Rice"
Each Kit Contains:-

Large Scale B/W Chart
100% White Cotton 14ct Aida or 28ct Evenweave
DMC Threads
Needle
Instructions 
Stitch Size:-
15.5" x 15"  
 39cms x 38cm
Stitches Used
Back Stitch and some Full Stitch