Catkin January
Catkin January.

Named after the Roman God Janus, this month people either look back on the year past or look forward to the new year coming. Some do both! January is also normally regarded as the coldest month of the year, 
Gardens are bleak and tree's bare. but... if you look closely it is also the start of new beginnings. 
Catkin January
In the first of this series, This loving couple are enjoying some quiet time happily skating together.  The second lady is holding her fur muff and contemplating going out onto the ice. 
Stitched using Black, Grey, Green and Red.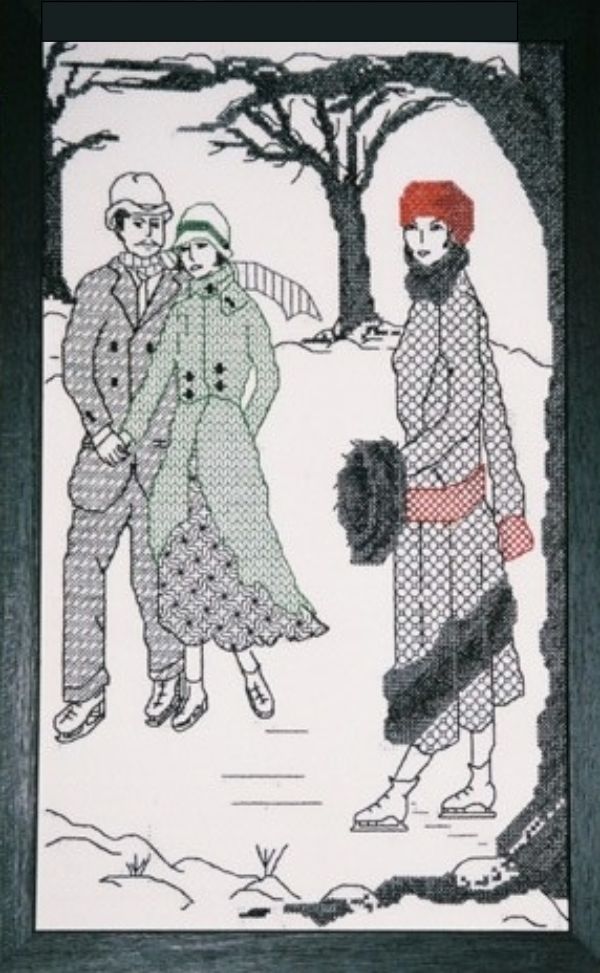 Each Kit Contains:-

Large Scale B/W Chart
100% White Cotton 14ct Aida or 28ct Evenweave
DMC Threads
Needle
Instructions 
We do apologize, but this design is temporarily  unavailable. 
Please do not order until further notice.
If you would like us to let you know when Catkin designs are back in stock please send an email saying which design(s) you are interested in.  Thank you
January brings the snow,
makes our feet and fingers glow
Stitch Size:-
14.2"  x  8.6" 
37cms x 22cms
Stitches Used
Full Stitch Backstitch