Catkin Jocelyn
Catkin Jocelyn :- 
The Medieval Period, or middle ages, Is actually a vast period of time ... approx 10 centuries. with many and varied different fashions.
Catkin Jocelyn :- The first in a series of four.
This is truly a captivating picture. The designer has caught this ladies face to perfection....soft, thoughtful, genteel and yet totally regal. Edged with a border in Black and Grey with highlights of  gold filament.
Either stand alone or displayed next to the partner pictures, this design would look beautiful in any home.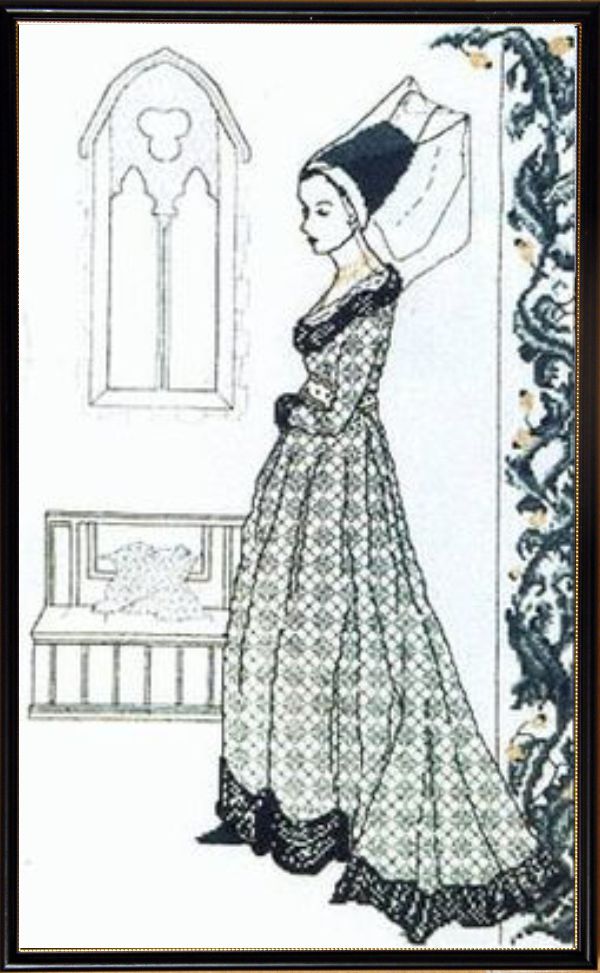 Normally ships in 1 week.

Catkin:- Lost in her own thoughts, this gentlewoman is possibly dreaming of her knight's return.
Each Kit Contains:-

Large Scale B/W Chart
100% White Cotton 14ct Aida or 28ct Evenweave
DMC Threads 
Needle
Instructions 
Stitch Size:-
20" x 13" 
 51cms x 33cms

Stitches Used
Back Stitch and Full Stitch