Catkin March
Catkin March.
The first month of spring. The fields have been ploughed ready for planting and new growth is appearing in the hedgerows and gardens.
Classically dressed these ladies are out in the countryside warmly dressed in jacket and coat, taking there hound for his daily walk. One has to wonder what they are talking about! ... perhaps they are hoping to catch a glimpse of a mad March hare

Catkin March


Mostly Blackwork, this picture has plenty of different infill patterns for you to enjoy. Stitched using Black, Grey and Green.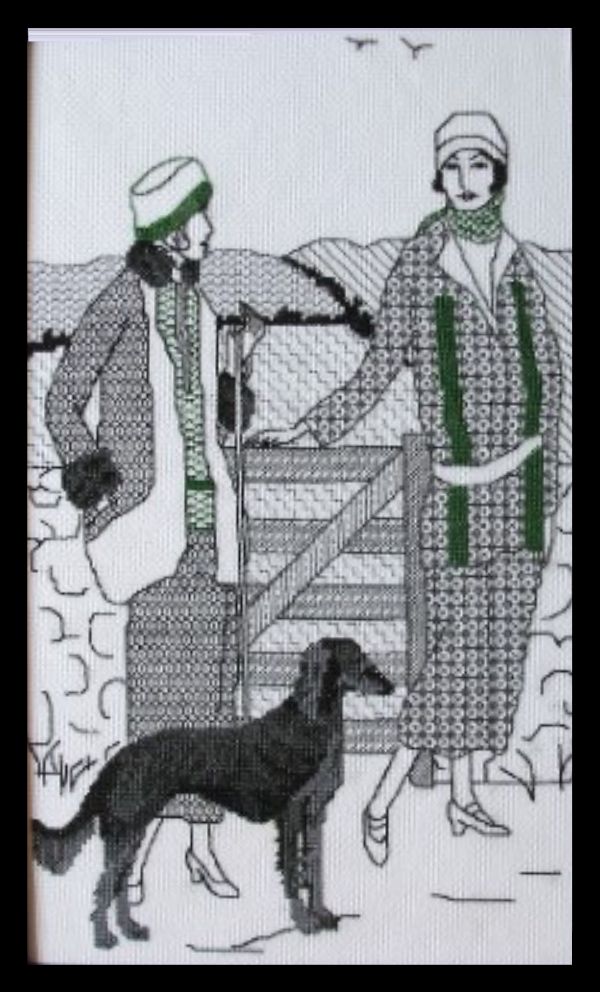 Each Kit Contains:-

Large Scale B/W Chart
100% White Cotton 14ct Aida or 28ct Evenweave
DMC Threads
Needle
Instructions 
We do apologize, but this design is temporarily  unavailable. 
Please do not order until further notice.
If you would like us to let you know when Catkin designs are back in stock please send an email saying which design(s) you are interested in.  Thank you
March brings breezes loud and shrill,
Stirs the dancing daffodil
Stitch Size:-
14.2 " x 8.6 " 
37cms x 22cms
Stitches Used
Full Stitch Backstitch