Catkin Morning Glory
Catkin Morning Glory
Morning glory was originally going to be a flower picture but you know what cats are like.... They just have to be the centre of attention, hence the are in the forefront of this design.
Morning Glory also known as "Ipomoea" (from the family of Convolvulaceae) 
 is in the most delightful blues and really is a complimenting background.
Stitched in only full stitch with a tiny amount of back stitch this is a very easy project.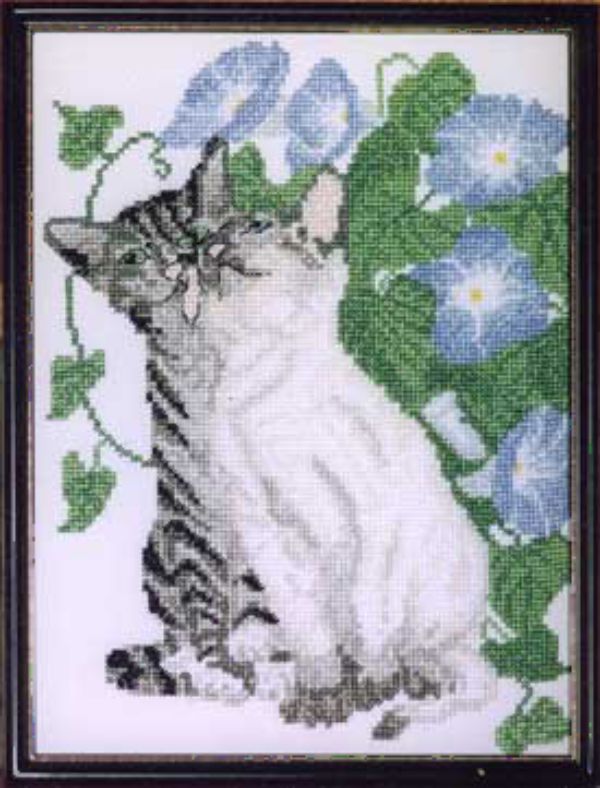 We do apologize, but this design is temporarily  unavailable. 
Please do not order until further notice.
If you would like us to let you know when Catkin designs are back in stock please send an email saying which design(s) you are interested in.  Thank you
Catkin Quote:- " This was meant to be a flower design but these cats insisted on getting in the picture".

Each Kit Contains:-

Large Scale B/W Chart
100% White Cotton 14ct Aida or 28ct Evenweave
DMC Threads 
Needle
Instructions
Stitch Size:-
9.5" x 7.3"  
24cms x 19cms
Stitches Used
Full Stitch Backstitch