google-site-verification=LDHgytvEyEUn8xH9TD4C7joUudq2Dsufq3PYJHrvyc4
Catkin The Betrothal
Catkin The Betrothal
Catkin The Betrothal
This is the third in the series. 
After a very long romance they finally are to be wed.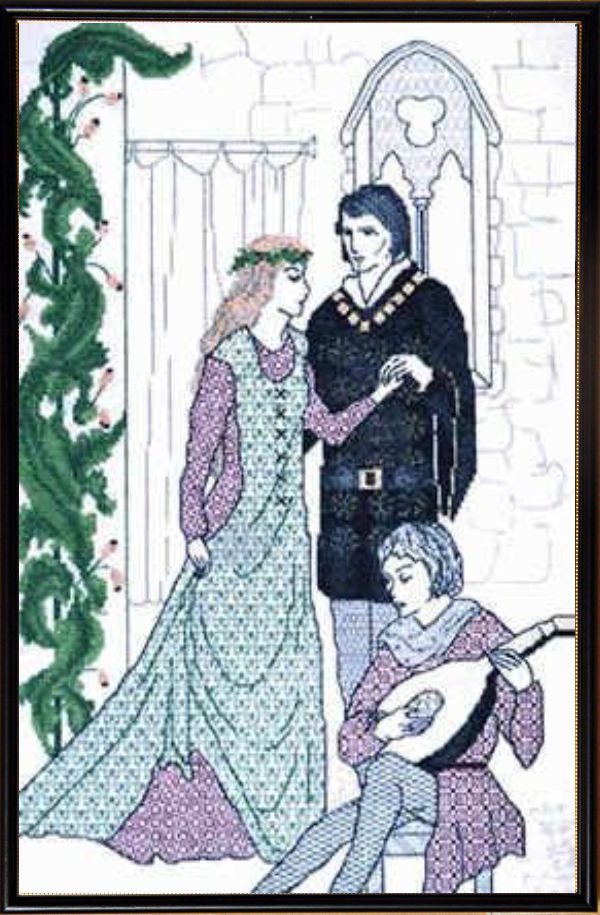 We do apologize, but this design is temporarily  unavailable. 
Please do not order until further notice.
If you would like us to let you know when Catkin designs are back in stock please send an email saying which design(s) you are interested in.  Thank you
Catkin:- " A minstrel plays in the foreground but the two lovers only notice each other""

Each Kit Contains:-

Large Scale B/W Chart
100% White Cotton 14ct Aida or 28ct Evenweave
DMC Threads 
Needle
Instructions
Stitch Size:-
19" x 12.5" 
 48cms x 30cms

Stitches Used
Full Stitch Back Stitch