Catkin Winter
Catkin Winter
The last of the 4 Seasons
With her hound by her side, there is nothing quite like a relaxing midday walk in the woods and this lady is dress just right for the occasion. Thick winter coat trimmed with a red fastening, a thick woolly muffler collar and hat, gloves trimmed to match her coat and, warm long boots .... perfect.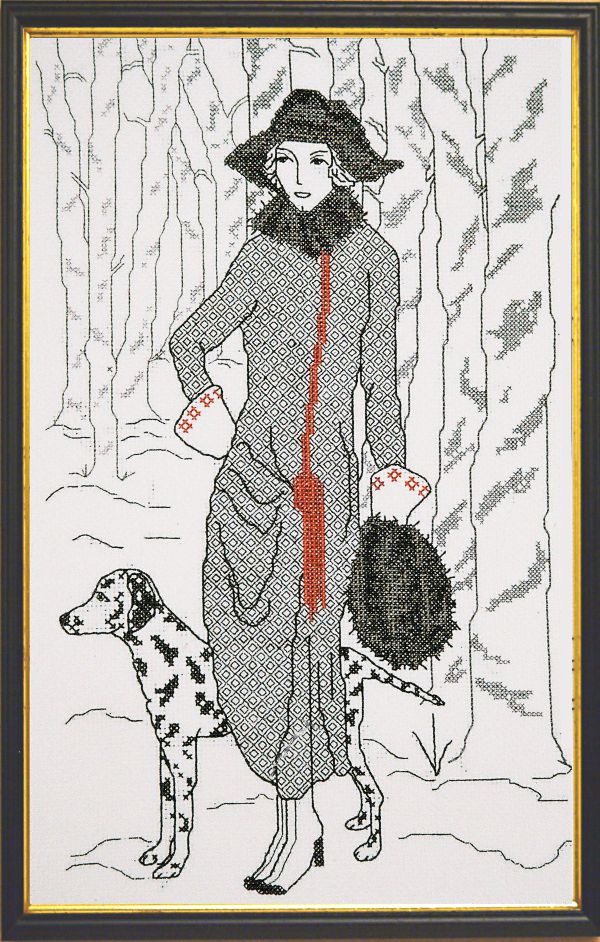 Each Kit Contains:-

Large Scale B/W Chart
100% White Cotton 27ct Evenweave OR 14ct Aida
DMC Threads 
Needle
Instructions 
We do apologize, but this design is temporarily  unavailable. 
Please do not order until further notice.
If you would like us to let you know when Catkin designs are back in stock please send an email saying which design(s) you are interested in.  Thank you
Stitch Size:-

14.2" x 8.6" 
 37cms x 22cms
Stitches Used:-
Full Stitch Backstitch