Lanarte 3 Orchids PN-0008008
Lanarte 3 Orchids 34746 pn0008008
This Charming Cross Stitch design is both subtle and elegant. The clever use of pastel colours gives a 3D effect.
The fabric in this kit is 100% Cotton 27ct Evenweave which has been printed in such a way that gives a fresco impression. The subtle print makes a connection between the fabric and the embroidery work to produce a beautiful effect.
This kit is one of a pair. The partner picture to this is the 2 orchids which is a landscape picture.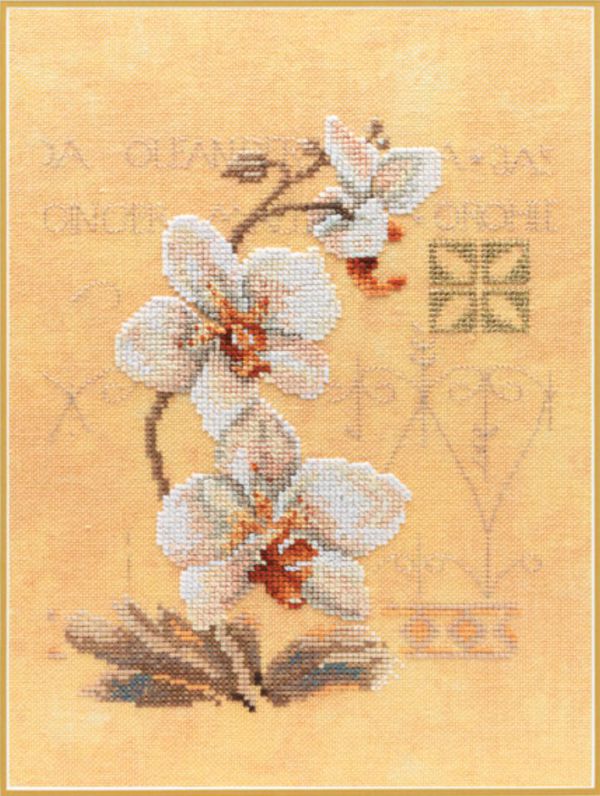 Lanarte 3 Orchids PN-0008008
Each Kit Contains:-
Large Scale B/W Chart
100% Dyed Cotton 27ct Evenweave, 
DMC Threads pre carded onto Yarn Organizer.
Needle
Instructions in :- 8 languages
27ct Evenweave = PN-0008008


 Normal price £22.18
Our Price  £18.30
Saving £3.88 (17.5%)
Lanarte Quote:- "Nearly a century of excellence and quality is only possible if you are constantly seeking out new challenges"

Stitch Size:-
7" x 9" 
17cms x 23cms
Stitch Count:-
90 x 100

Stitches Used:-
Full Stitch
Backstitch
French Knots

Number of Colours:- 19