Lanarte Flowers PN-0165380
This picture lanarte flowers PN-0165380 shows just how striking and vibrant colours can look when stitched onto a dark or black fabric. Here the designer used a 14ct Black Aida which realy does make the flowers stand out.
Cosmos Daisies, For-get-me-nots Berries Buds and Chincherinchee make up this spray.
lanarte flowers PN-0165380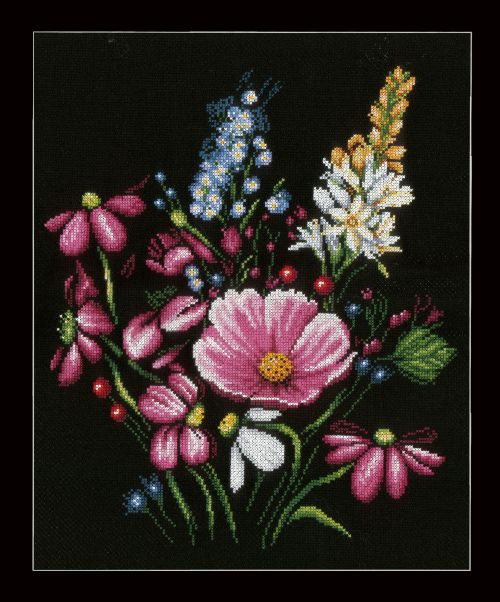 Normal price £51.17
Our Price  £42.22
Saving £8.95 (17.5%)
Lanarte Quote:- "Nearly a century of excellence and quality is only possible if you are constantly seeking out new challenges"

Stitch Size:-
12" x 14"  
31cms x 36cms
Stitch Count:-
186 x 180

Each Kit Contains:-
Large Scale B/W Chart
100% Black Cotton 14ct Aida
DMC Threads pre carded onto Yarn Organizer.
Needle
Instructions in :- 8 languages
Stitches Used:-
Full Stitch using either one or two strands.

Number of Colours:- 33