google-site-verification=LDHgytvEyEUn8xH9TD4C7joUudq2Dsufq3PYJHrvyc4
Lanarte Iris Botanical pn0008049 
Your first paragraph ...
Lanarte Iris Botanical pn0008049 A beautifully shaded fabric with two exotic Iris blooms Classical & classy.
This is one of a pair.   the finished designs would look beautiful in any home.
See also the companion picture Rosa - Botanical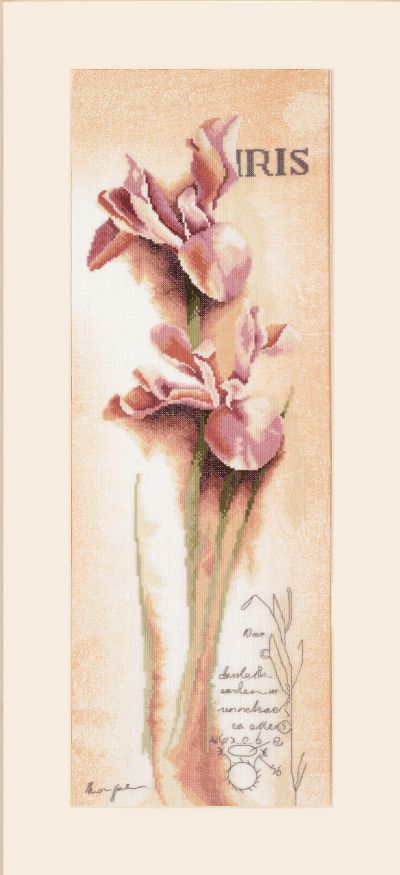 lanarte iris botanical pn0008049

Each Kit Contains:-
Large Scale B/W Chart
100% White Cotton 30ct Linen 
DMC Threads pre sorted onto a Yarn Organizer.
Needle
Instructions in :- 8 languages
30ct Linen
Normal price £48.98
Our Price  £40.41
Saving £8.57 (17.5%)
lanarte iris botanical pn0008049
Lanarte Quote:- "Nearly a century of excellence and quality is only possible if you are constantly seeking out new challenges"
Stitch Size:-
8" x 24" 
 20cms x 60cms
Stitch Count:-
105 x 325

Stitches Used
Full Stitch using both one and two threads

Number of Colours:- 21