google-site-verification=LDHgytvEyEUn8xH9TD4C7joUudq2Dsufq3PYJHrvyc4
Lanarte Looking Fabulous PN-0162300
Lanarte Looking Fabulous PN-0162300
This lovely design is taken from the artwork of Nel Whatmore 2016,  Strikingly bright, a close up of border flowers in Reds Oranges and Yellows fill the frame.  The entire fabric is covered with stitching!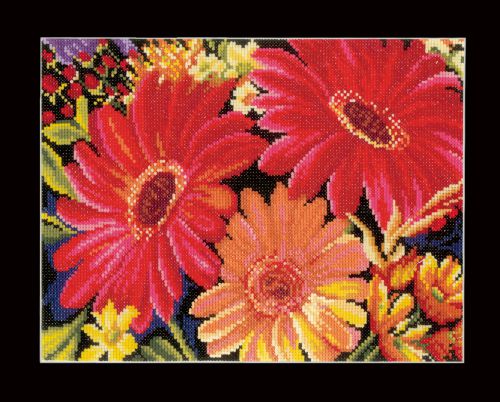 14ct Aida             = PN-0162300


 Normal price £39.86
Our Price  £32.88
Saving £6.98 (17.5%)
Lanarte Quote:- "Nearly a century of excellence and quality is only possible if you are constantly seeking out new challenges"

Stitch Size:-
10" x 7"  
25cms x 19cms
Stitch Count:-
140 x 100

Each Kit Contains:-

Large Scale B/W Chart
100% Ivory Cotton 27ct Evenweave, 
DMC Threads pre carded onto Yarn Organizer.
Needle
Instructions in :- 8 languages
Stitches Used:-
Full Stitch

Number of Colours:- 25