Lanarte Owl PN-0157518 (Owl in Close Up)
lanarte owl PN-0157518 A beautiful study of an Owl in close up, stylized so you see slightly over one half of the face.  An unusual and very effective idea that emphasizes the owls remarkable eye. 
Using 30 shades of thread this owl really comes live with every stitch you make. The colour selection is remarkably realistic making hthe shading of the feathers amazing.


lanarte owl PN-0157518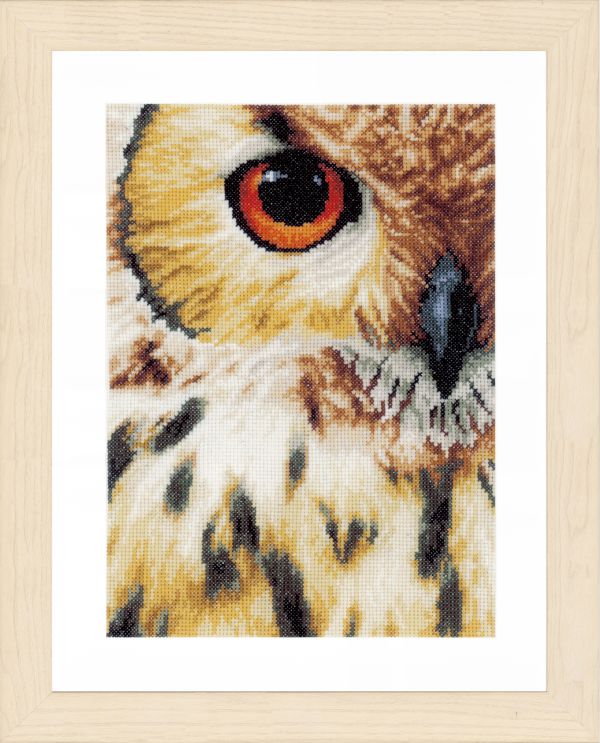 27ct Evenweave = PN-0157518

Normal price £39.86
Our Price  £32.88
Saving £6.98 (17.5%)
Lanarte Quote:- "Nearly a century of excellence and quality is only possible if you are constantly seeking out new challenges"

Stitch Size:-
7" x 10" 
19cms x 26cms

Stitch Count:-
105 x 145

Each Kit Contains:-
Large Scale B/W Chart
100% White Cotton 27ct Evenweave, 
DMC Threads pre carded onto Yarn Organizer.
Needle
Instructions in :- 8 languages
Stitches Used:-
Full Stitch

Number of Colours:- 25