google-site-verification=LDHgytvEyEUn8xH9TD4C7joUudq2Dsufq3PYJHrvyc4
Lanarte Pastel Flowers PN-0155030
In warm shades of pink through to cream, Lanarte Pastel Flowers PN-0155030 is light, stylistic and refreshing. Either stand alone or displayed next to the partner pictures, the finished design would look beautiful in any home.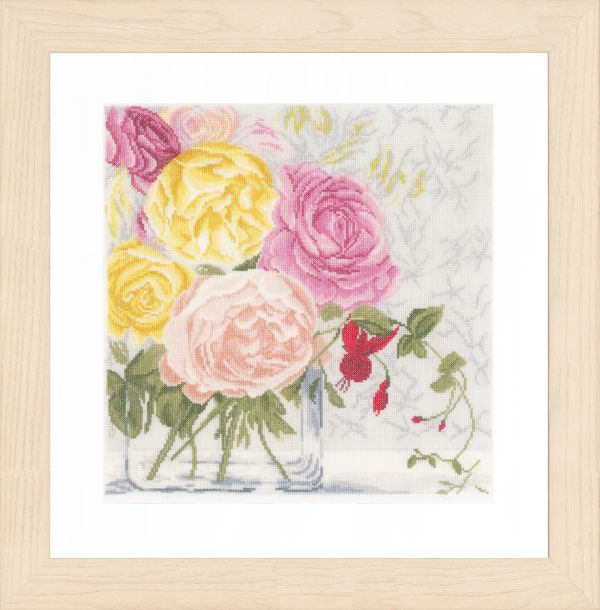 Fabric 
27ct Evenweave = PN-0146360


 Normal price £73.48
Our Price  £60.63
Saving £12.86 (17.5%)
Lanarte Quote:- "Nearly a century of excellence and quality is only possible if you are constantly seeking out new challenges"

Stitch Size:-
12" x 12" 
 30cms x 30cms
Stitch Count:-
180 x 180

Lanarte Pastel Flowers PN-0155030

Each Kit Contains:-
Large Scale B/W Chart
100% Ivory Cotton 30ct Linen
DMC Threads presorted onto Yarn Organizer.
Needle
Instructions in :- 8 languages
Stitches Used:-
Full Stitch using one strand of thread.

Number of Colours:- 28