google-site-verification=LDHgytvEyEUn8xH9TD4C7joUudq2Dsufq3PYJHrvyc4
Lanarte Pink Peonies PN-0021224
Lanarte Pink Peonies PN-0021224

This lovely design taken from the artwork of Arleta Pech. It shows a delightful array of sensuous full blown soft pink Peonies with the smaller blooms of the Dianthus completed by a foliage background.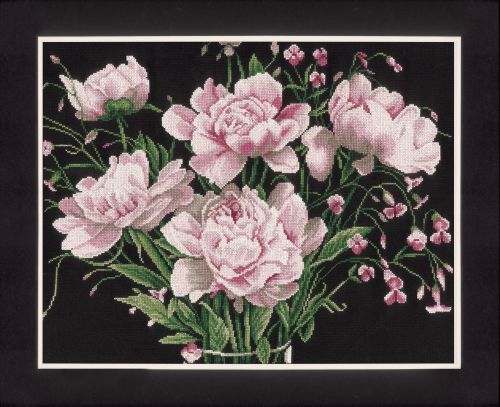 Each Kit Contains:-

Large Scale B/W Chart
100% Black 100% Cotton 14ct Aida
DMC Threads pre carded onto Yarn Organizer.
Needle
Instructions in :- 8 languages
Number of Colours:- 18
Fabric
14ct Aida             = PN-0021224


 Normal price £75.02
Our Price  £61.89
Saving £13.13 (17.5%)
Lanarte:-  "Timeless and Stylish"

Stitch Size:-
18" x 15"
46cms x 37cms
Stitch Count:-
255 x 200

Stitches Used:-
Full Stitch