google-site-verification=LDHgytvEyEUn8xH9TD4C7joUudq2Dsufq3PYJHrvyc4
Lanarte Pink Roses PN-0165376
Lanarte Pink Roses PN-0165376

This lovely design shows several roses from deep pink through to very light Pink and includes some buds as well and has a curtain in the back ground. IT is depicted in a Water Colour Style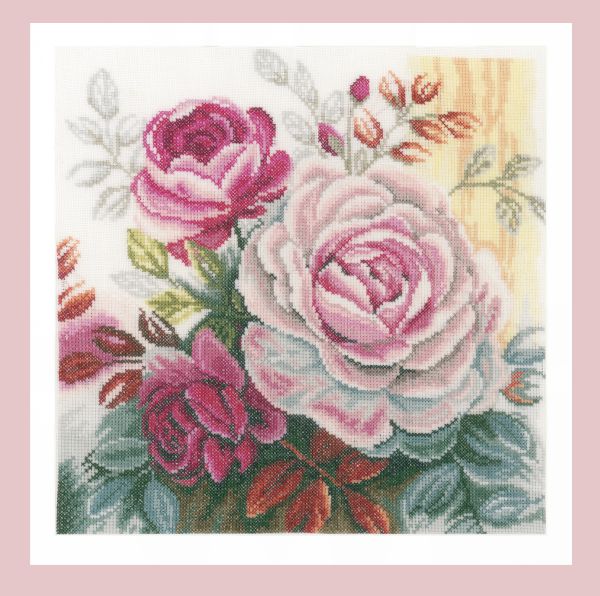 One of a pair Click here to see the partner picture.
Lanarte Pink Roses PN-0165376

 Normal price £49.70
Our Price  £41.00
Saving £8.70 (17.5%)
Lanarte Quote:- "Nearly a century of excellence and quality is only possible if you are constantly seeking out new challenges"

Stitch Size:-
10" x 10" 
25cms x 25cms
Stitch Count:-
150 x 150

Each Kit Contains:-

Large Scale B/W Chart
100% White Cotton 30ct Linen 
DMC Threads pre carded onto Yarn Organizer.
Needle
Instructions in :- 8 languages
Stitches Used:-
Full Stitch using one strand of thread.
The majority of the fabric is stitched over.

Number of Colours:- 35