google-site-verification=LDHgytvEyEUn8xH9TD4C7joUudq2Dsufq3PYJHrvyc4
Lanarte Poppies pn0156301
lanarte poppies pn0156301
In warm shades of pink , and with a hint of spring leaves budding, this picture is light, stylistic and refreshing. the finished design would look beautiful in any home.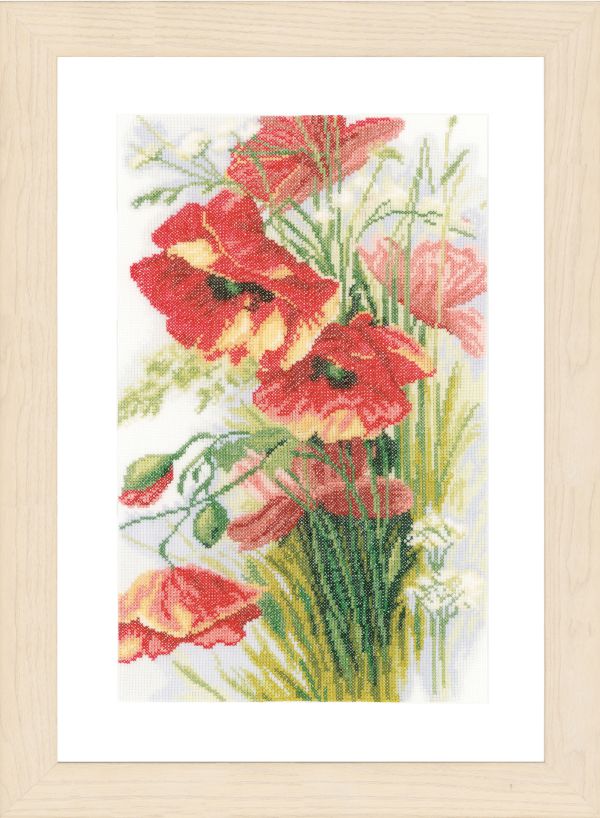 Normal price £52.34
Our Price  £43.18
Saving £9.16 (17.5%)
lanarte poppies pn0156301
Lanarte Quote:- "Nearly a century of excellence and quality is only possible if you are constantly seeking out new challenges"
Stitch Size:-
8" x 13"" 
 20cm x 34cms

Stitch Count:-
120 x 200

lanarte poppies pn0156301

Each Kit Contains:-
Large Scale B/W Chart 
100% White Cotton 30ct Linen, 
DMC Threads and Yarn Organizer.
Needle
Instructions in :- 8 languages
Stitches Used:-
Full Stitch using one strand.

Number of Colours:- 20