google-site-verification=LDHgytvEyEUn8xH9TD4C7joUudq2Dsufq3PYJHrvyc4
Lanarte Watercolour Flowers pn0156942
Lanarte Watercolour Flowers pn0156942
This is the first picture in a delightful set of three.  In warm shades of pink through to cream, and with a hint of spring leaves budding, this picture is light, stylistic and refreshing. Either stand alone or displayed next to the partner pictures, the finished design would look beautiful in any home.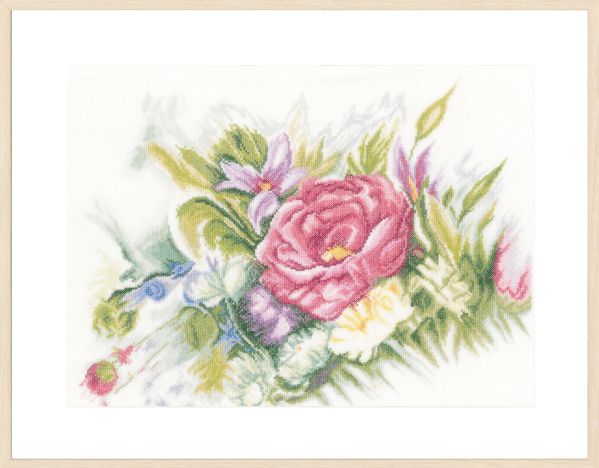 lanarte watercolour flowers pn0156942

Each Kit Contains:-
Large Scale B/W Chart 
100% Ivory Cotton 30ct Linen
DMC Threads and Yarn Organizer.
Needle
Instructions in :- 8 languages
Normal price £68.23
Our Price  £56.29
Saving £11.94 (17.5%)
lanarte watercolour flowers pn0156942
Lanarte Quote:- "Nearly a century of excellence and quality is only possible if you are constantly seeking out new challenges"
Stitch Size:-
17" x 13" 
 44cms x 33cms

Stitch Count:-
240 x 180

Stitches Used
Full Stitch done using a single strand

Number of Colours:-
33