Lanarte Wren and Flowers PN-0156946
This captivating design was done by the artist Susan Bourdet,
This cheeky little bird is perched on the top of some railings staying very much alert  while around him are beautiful blossoms of pink roses buds and foliage. 
lanarte wren and flowers PN-0156946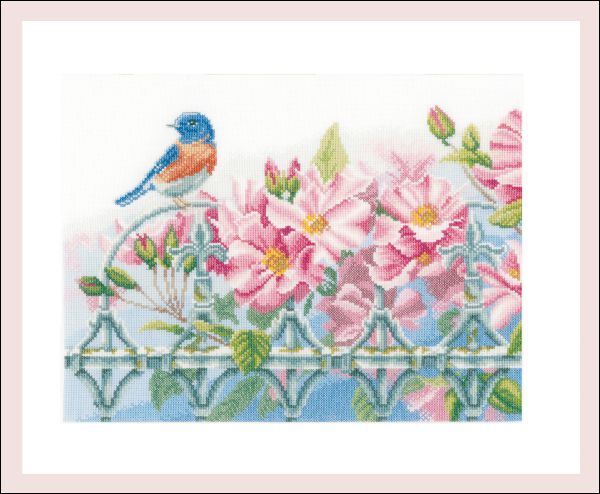 Each Kit Contains:-
Large Scale B/W Chart
100% Ivory Cotton 27ct Evenweave, 
DMC Threads pre carded onto Yarn Organizer.
Needle
Instructions in :- 8 languages

Normal price £52.49
Our Price  £43.31
Saving £9.18 (17.5%)
Stitch Size:-
13" x 11" 
33cm x 27cm
Stitch Count:-
185 x 140

Stitches Used:-
Full Stitch
Backstitch
Long Stitch
French Knot

Number of Colours:- 37
Lanarte Quote:- "Nearly a century of excellence and quality is only possible if you are constantly seeking out new challenges"