Meineck Bubble Dragon
Meineck Bubble Dragon
The original art work was done by the world renown artist Peter Pracownik .
Bubble Dragon is one of the four elemental Dragons representing Earth, Air, Fire and Water.
In 1996 Peter granted the sole world wide licence to Sherry Symes-Meineck to put any of Peter's artwork into Cross stitch and Needle Work related designs. 
Bubble Dragon was Sherry's second dragon cross stitch design. 

Meineck Bubble Dragon


The Air Element 




Bubble Dragon also represents the birth signs of Gemini, Libra and Aquarius, the suit of Swords in the Tarot and Vau Stabilization of form in the Tetragrammaton.




Floating around is what this Dragon does best... In amid the delicate bubbles around him.  Each bubble is highlighted with filaments to make them rather
 opalescence. 
Bubble Dragon is available in 3 different colour ways as a kit. The original Corals and Purples, then the vibrant Oranges and Greens and lastly the cool Blues and Turquoises.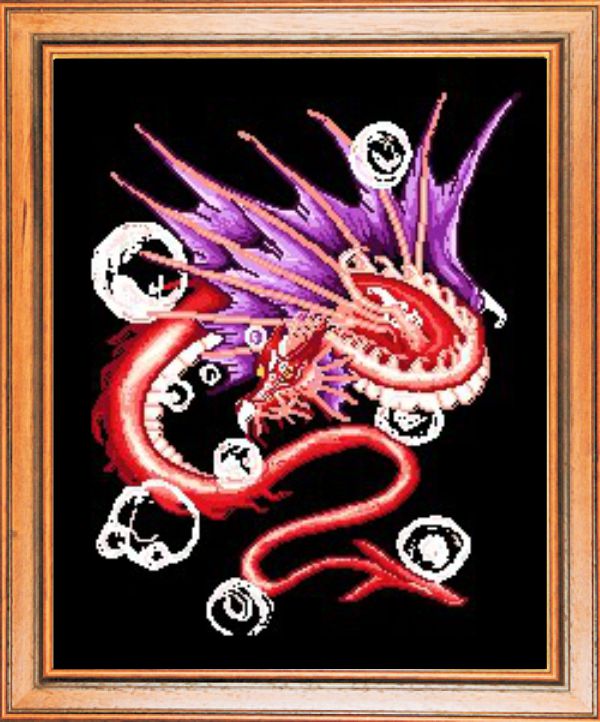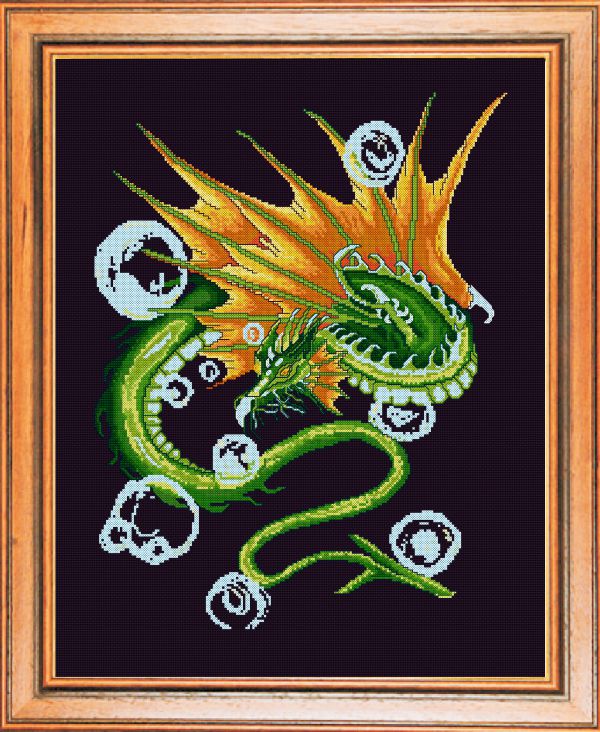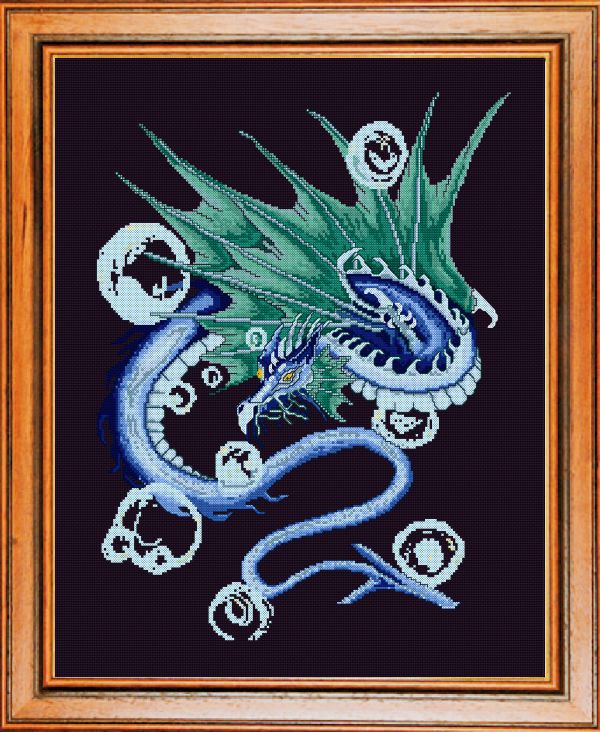 Copyright Sherry Symes-Meineck 1996.   Reproduction Prohibited
AMAZING
Not only is there 
A Massive 20% off this Kit
But now you can choose your own colour way to suit your home decor!
Currently in Stock
This design is also available as a chart and includes
Large easy to read Chart, 
Instructions including tips & other helpful information, Backstitch reference Chart, Key Chart,
Stitch Guide 
Materials required list.
Currently in Stock
Normally ships within 1 week.

Stitch Size:-
13" x 16.5" 
 30.6cms x 41.2cms
Each Kit Contains:-

Large Scale B/W Chart
100% Black Cotton 14ct Aida or 27ct Evenweave
Top Quality Threads   
Yarn Organizer.
Needle
Metallic / Filament
Instructions
Stitches Used
Full Stitch Quarter Stitch and Back Stitch

Number of Colours:-  16
Combination of Anchor and DMC Threads
Metallic / Filament