Meineck Surfing Board
Meineck Surfing board.
The Surfing Board is the third in the series in the Sweet Granny Adams range in cross stitch. 
Granny loathes housework and do you blame her?  I don't !.
Here she shows her contempt by using a dusty old Ironing board as a surfing board. 
Meineck Surfing Board
Summer months can mean only one thing for Granny ... Surfing at a secluded beach in North Cornwall.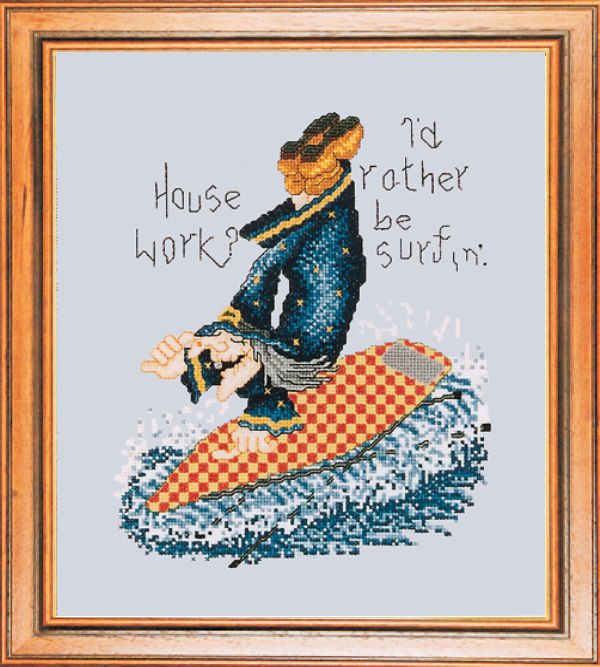 Normal price £26.50
Our Price  £22.50
Saving £4.00
Stitch Size:-
8.1" x 9.9" 
20.7cms x 25.2cms
Stitch Count:-
114 x 139

Each Kit Contains:-
Large Scale B/W Chart
100% Blue Cotton 14ct Aida 
Top Quality Threads
Metallic thread  
Yarn Organizer.
Needle
Instructions 
Stitches Used:-
Full Stitch
Quarter Stitch
Back Stitch

Number of Colours:- 25
Combination of Anchor and DMC
Metallic Thread