Meineck the Lovers
Meineck the Lovers
The Lovers is the 6th card in the Major Arcana.
The original art work was done by the world renown artist Peter Pracownik and released in 1990.
In 1996 Peter granted the sole world wide licence to Sherry Symes-Meineck to put any of Peter's artwork into Cross stitch and Needle Work related designs. 

Meineck The Lovers




In some decks, The Lovers represent relationships and all the choices that go with it.



If this card was present in a spread,  it may indicate an existing relationship, a yearning of the heart, or a choice of potential partners. It could be you loose one thing to gain another for example, you loose your unmarried status to become married. It could mean you chose one partner over another. 
No life choice should be taken lightly and therefore think before acting in matters of the heart.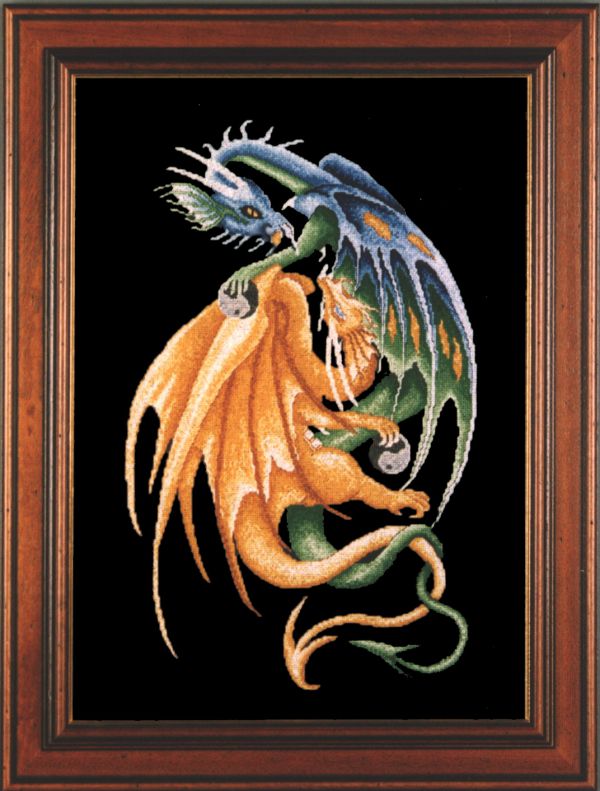 Currently in stock
This design is also available as a chart and includes

Large easy to read Chart, 
Instructions including tips & other helpful information, Backstitch reference Chart, Key Chart,
Stitch Guide 
Materials required list.

Currently in Stock
Normally ships within 1 week.

Stitched size 
11.9" x 18.5"     301mm x 470mm


Each Kit Contains:-

Large Scale B/W Chart
100% Black Cotton 27ct Evenweave OR 14ct Aida
DMC Threads
Thread Organizer Cards
Needle
Instructions 
Stitches Used
Full Stitch Quarter Stitch and Back Stitch

Number of Colours:-  32
Colours DMC 
Filament