Meineck The Wyvern
Meineck The Wyvern
According to the first person who thought they saw one, the the Wyvern Dragon originally had two legs and two wings, which – from an evolutionary standpoint – is not so far-fetched. Most animals have four limbs, and in the case of birds and bats and of course Wyvern Dragons, the front two gradually evolved into wings.

Meineck the Wyvern

Images from the game of Wyvern TM set are reproduced by kind permission of U.S. Games Systems, Inc., Stamford, CT 06902 USA. Copyright & copy 1996 U.S. Games Systems, Inc. Wyvern is a registered trademark of U.S. Games Systems, Inc.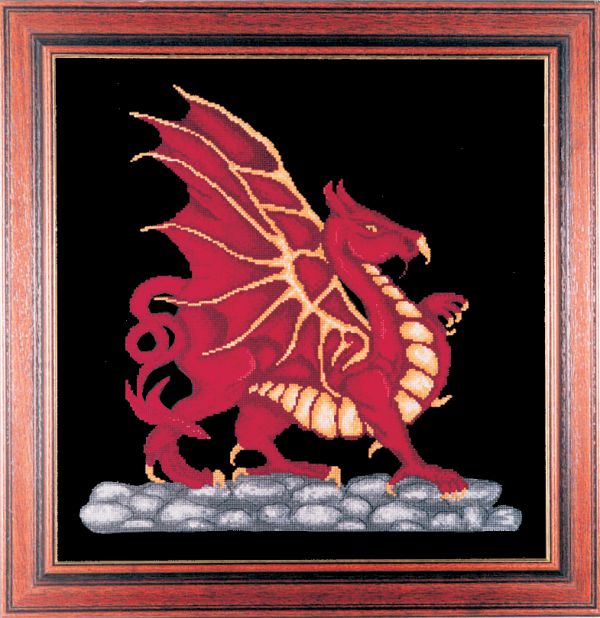 Due to very high demand, all Wyvern kits are currently out of stock.
This design is also available as a chart and includes

Large easy to read Chart, 
Instructions including tips & other helpful information, Backstitch reference Chart, Key Chart,
Stitch Guide 
Materials required list.

Normally ships within 1 week.

Stitch Size:-
14.1" x 14.2"  
36cm x 36cm
Each Kit Contains:-

Large Scale B/W Chart
100% White Cotton 27ct Evenweave OR 14ct Aida
DMC Threads pre sorted onto 
Yarn Organizer
Needle
Instructions
Stitches Used
Full Stitch and Back Stitch