Meineck Tide in Knots
Meineck Tide in Knots:-
This design was inspired by the intricate knots fishermen use in their daily lives and the comfort a Light House gives when  stormy seas threaten to drive ships onto those perilous rocks
The light house here was based on Wolf Rock about 1870. The base was wishful thinking!

..
Meineck Tide in Knots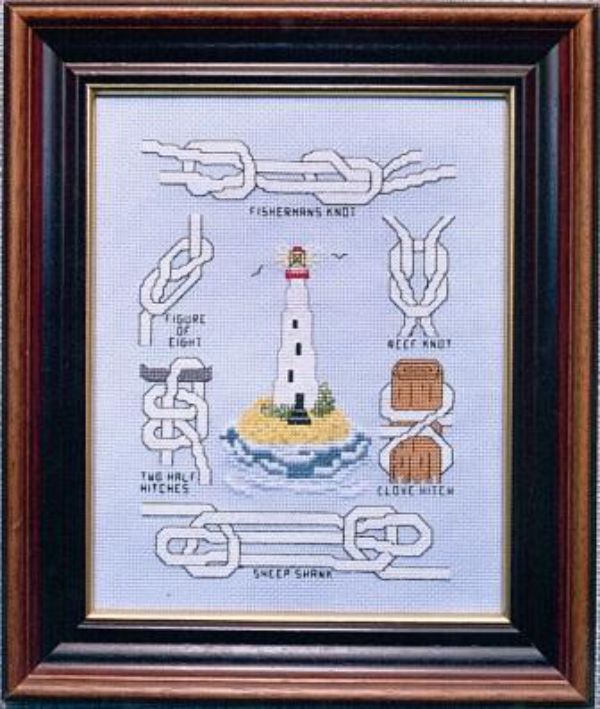 Normally ships within 1 week.

Stitch size
6.0" x 8.0"
152mm x 203mm


Each Kit Contains:-

Large Scale B/W Chart
100% Blue Cotton14ct Aida
DMC Threads 
Yarn Organizer
Needle
Instructions 
Stitches Used
Full Stitch Quarter Stitch and Back Stitch

Number of Colours:- 17
Combination of  Dmc & Anchor