X-Calibre Little Owl by Carol Leather
The X-Calibre Little Owl is perfect for Stitchers who want to try Blackwork but don't know where to start.  This cheeky little owl is one of three "Beginners" kit, this little design introduces you to 3 fill patterns with comprehensive instructions on a method to stitch them. His eyes are done using full stitch.
The kit comes with excellent instructions and is available on both 14 count Aida or 28ct Evenweave. 

There are two more in the beginners range by Carol Leather... The Rocking Horse and Run Rabbit Run.
X-Calibre Little Owl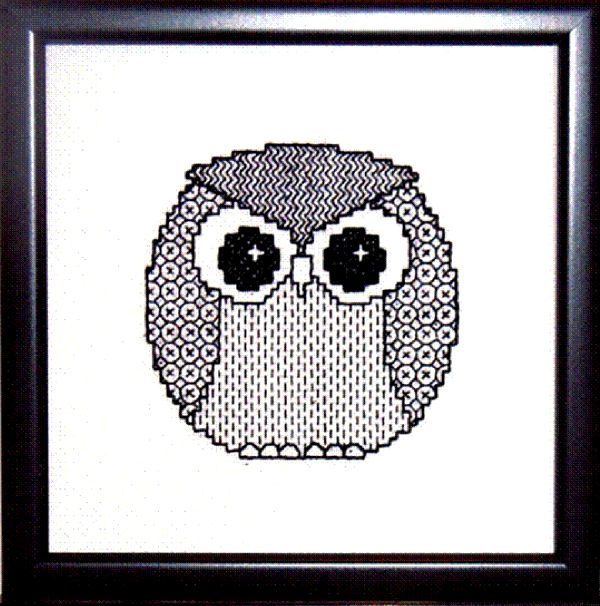 This kit comes with  a choice of fabric, please enter which you prefer in the Fabric Choice box below
All X-Calibre kits and charts are inclusive of postage & packaging, so there are no hidden extras at the checkout, just select the product with the right country code you live in.
Normally ships within 1 week.

Stitch Size:-
3.4" x 3.3"  
8.5cms x 8.3cms

Stitch Count:-
47 x 46

Each Kit Contains:-

Large Scale Chart
100% White Cotton 14ct Aida or 28ct Evenweave
DMC Thread
Needle
Comprehensive Instructions 
Stitches Used
Full Stitch Back Stitch

Number of Colours:- 1

Code XC-602