X-Calibre Oriental Dragon by Carol Leather.
X-Calibre Oriental Dragon. A Stunning richly embellished Blackwork design based on Chinese history. The Dragon has long been associated with Chinese mythology and is a very potent symbol of auspicious power. The first recorded depiction of this dragon was some where between 4500BC and 3000BC and was found in Eastern Inner Mongolia and was probably drawn by someone in the Hongshan Culture.
X-Calibre Oriental Dragon
This Chinese Dragon is available in two different colour ways. Red, Black & Gold and Green, Black & Gold. Although a large design, It is an easy one to stitch.
The Dragon has a small amount of cross stitch used to frame his face and uses 4 fill patterns for the rest 
The Oriental Dragon has a small amount of full stitch on his head.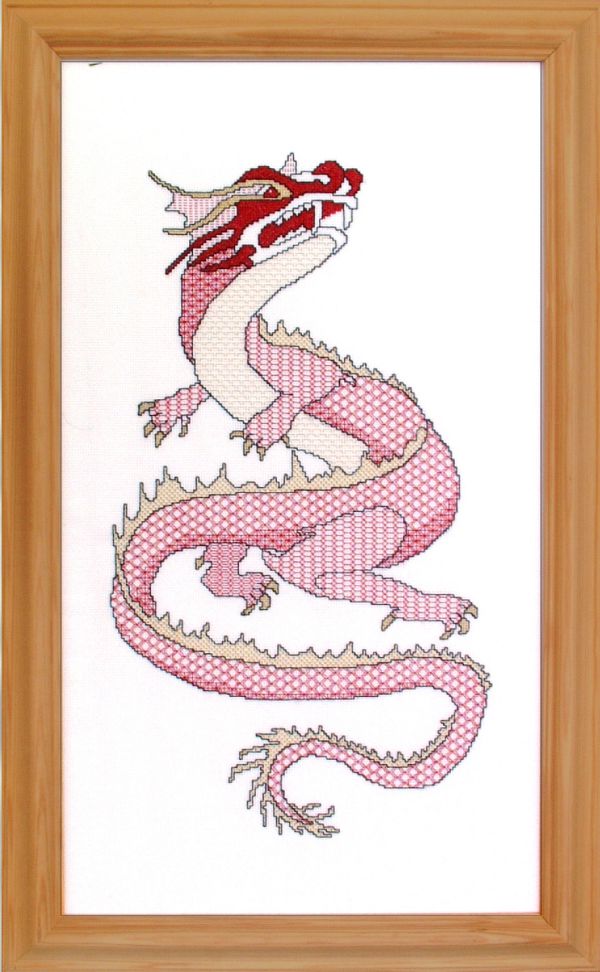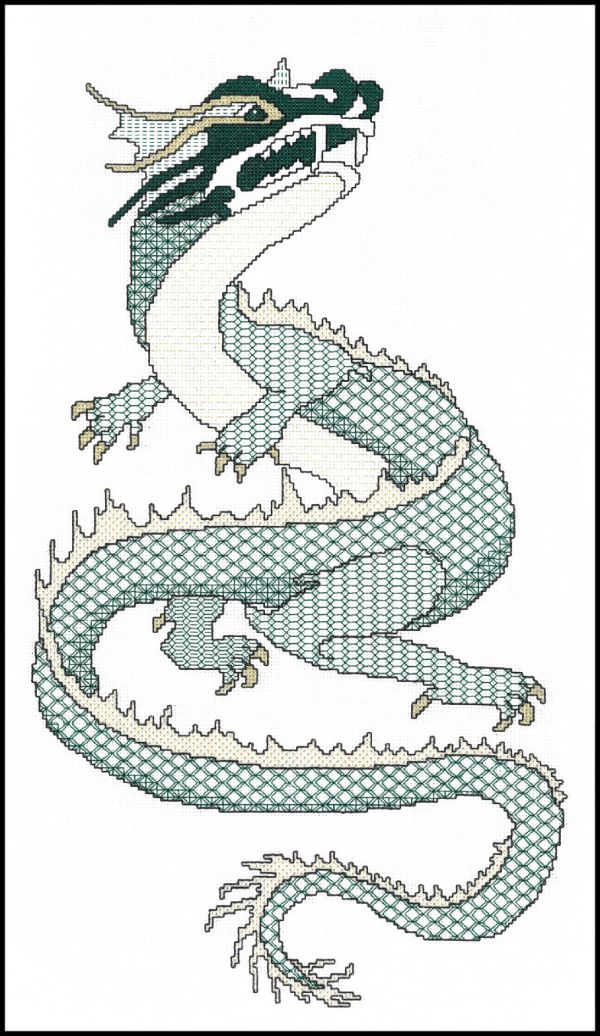 This kit comes with a choice of fabric, please enter which you prefer in the Fabric Choice box below

The Oriental Dragon is also available in different colour ways. Please enter your choice in the Colour Options box below.
All X-Calibre kits and chart prices are inclusive of postage and packaging, so there are no nasty hidden extras at the check out. Just select the product with the right Country you live in.
Normally ships within 1 week


Each Kit Contains:-

Large Scale Chart
100% White Cotton 14ct Aida or 28ct Evenweave
DMC Threads 
Needle
Instructions
 
2 Different Colour Ways Available:- 
Red Black & Gold   or   Green Black & Gold               
Please ensure to enter your choice

Stitch Size:-
10.3" x 18.5"  
26.1cms x 47.0cms

Stitch Count:-
144 x 259
Stitches Used
Full Stitch Back Stitch

Number of Colours:- 4

Code XC-655 /668
Another interesting thing, is, Chinese dragon mythology is central to Japanese Dragons. The Japanese word for "Dragon" is actually written u sing Chinese character's. 
The Dragon is also one of the 12 Chinese Zodiac signs.