X-Calibre Pearl by Carol Leather
X-Calibre Pearl is a 1920's Blackwork Design that depicts a typical evening gown of that era.
Stitched using just one pattern fill,  
Pearl's Gown is simplistic yet totally exotic.
Draped slightly off her shoulders is a sheer glitzy stole, the effect created with lovely use of colour and filament. Her fashion conscious drop earring is filled with little opaque seed beads.
The whole ensemble is finished off with a huge flouncy bow at the back of her dress and a matching headband with feather. 

 
Either stand alone or displayed next to either Jasper or Coral, the finished design looks beautiful in any home.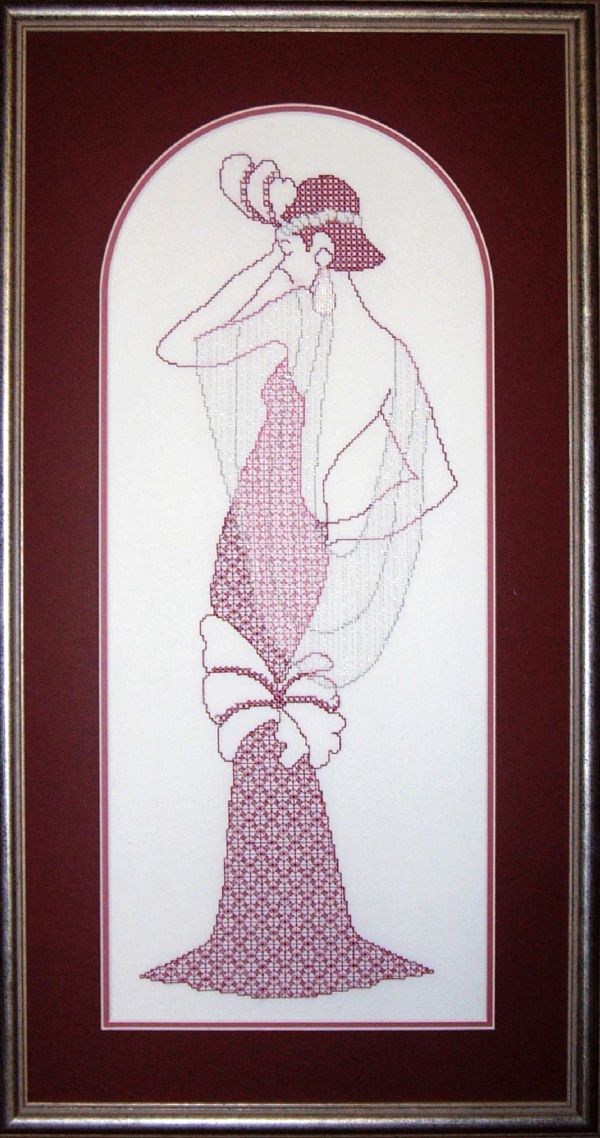 This kit comes with a choice of fabric, please enter which you prefer in the Fabric Choice box below.

Pearl is also available in different colour ways. Please enter your choice in the Colour Options box below.
All X-Calibre kits and chart prices are inclusive of postage and packaging, so there are no nasty hidden extras at the check out. Just select the product with the right Country you live in.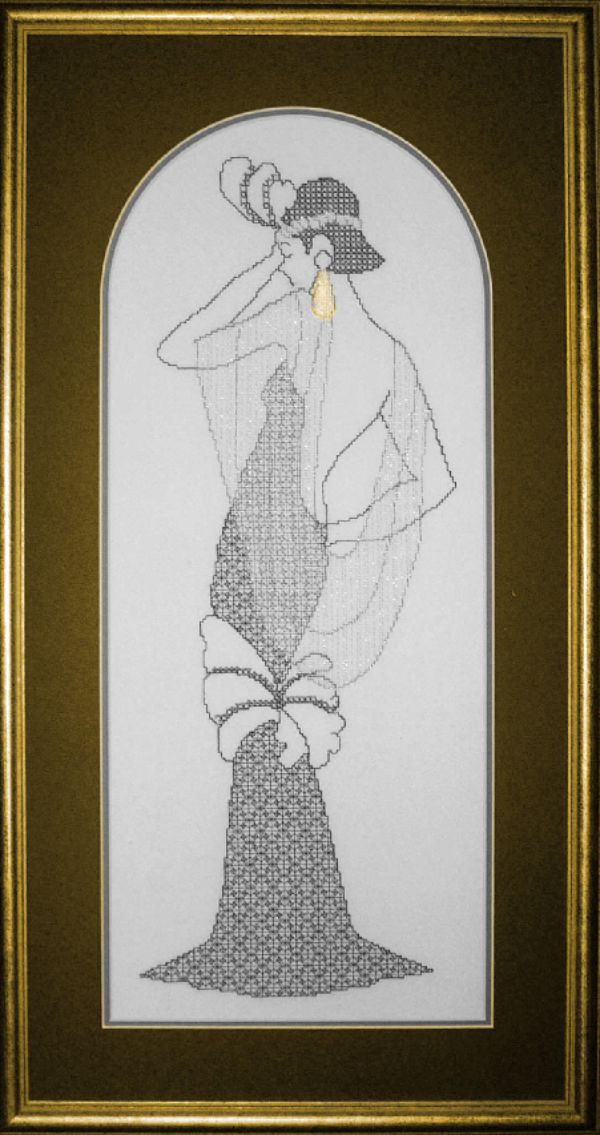 Normally ships within 1 week
Each Kit Contains:-

Large Scale Chart
14ct Aida or 28ct Evenweave
DMC Threads 
Needle
Instructions
Filament
Beads 
2 different colour ways available. Plum & Silver and Black & Gold.
Please ensure you enter your choice.
Stitch Size:-
8.2" x 21.1"  
20.9cms x 53.5cms

Stitch Count:-
115 x 295
Stitches Used
Back Stitch

Number of Colours:- 2

Code XC-619-20